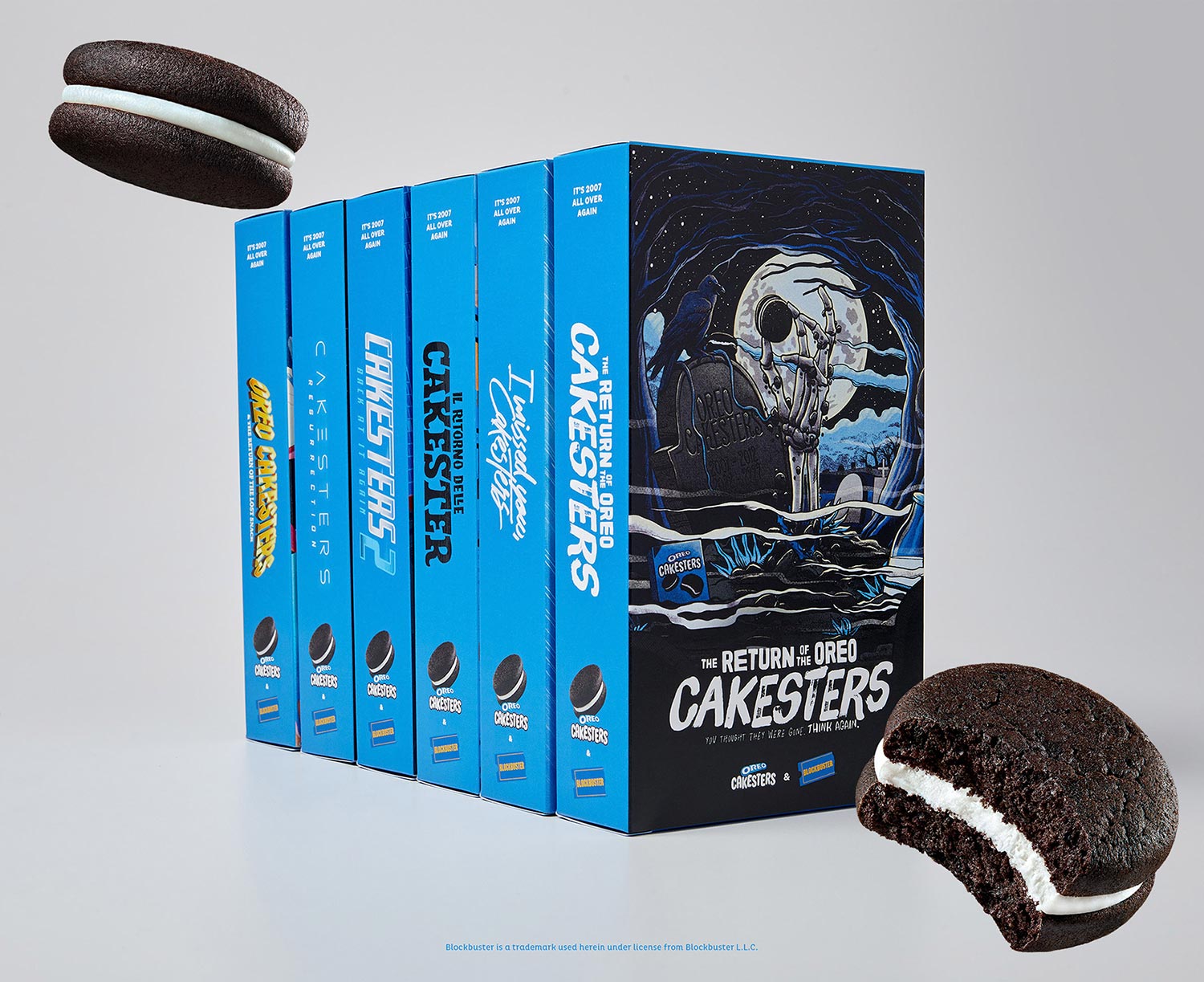 [Click to enlarge]
︎ Fonts in use
Brush Up
Plunct Plact Cordelia
︎︎︎ About the use:
Stunning artwork by
Pedro Correa
for Oreo Cakesters playful return campaign, in a partnership with Blockbuster.
From
Candy Industry website
:
In celebration of OREO Cakesters' return to store shelves, OREO rewound time with a playful takeover of the only place in the U.S. where it still feels like the mid-2000s: the last Blockbuster in Bend, Oregon.
OREO marked the occasion by surprising Blockbuster shoppers on Jan. 7 with a larger-than-life co-branded marquee, OREO Cakesters-themed movie posters and free samples of OREO Cakesters – delivered in retro VHS-inspired packaging.
︎︎︎︎︎︎︎︎︎ More fonts in action ︎︎︎︎︎︎︎︎︎