︎— — — — — — — — — — — — — — — — — — —
Clarks Type - Electronic Press Kit

︎ PLANES IN MODULATED SURFACE NO.4, TYPEFACED ︎


Touch the work, invited Lygia Clark, one of the giants of Brazilian postwar art. So we did, and more: we fragment it and turned and inverted and recombined it. Now we return her work as typography.
Clarks is a modular typeface built from 'Planes in modulated surface no. 4', a Clark's work from 1957. Packed in a font equipped with clever OpenType programming, there are at least 7 different designs for each letter, thus allowing, or rather, proposing, unpredictable compositions.
The font is programmed to cycle all these different lettershapes, avoiding repetition. The user can also manually pick up the preferred glyphs, switching off the programming. There are choices to both keep and to defy readability.
Created and developed by Brazilian type foundry PintassilgoPrints, Clarks font is available for testing and licensing at major font distributors, from April 2021.


More on Lygia Clark:


︎︎︎ Lygia Clark: The Abandonment of Art, 1948–1988
MoMA Exhibition

︎︎︎ Associação Cultural Lygia Clark

︎︎︎ Tate Modern



Clarks typeface graphics: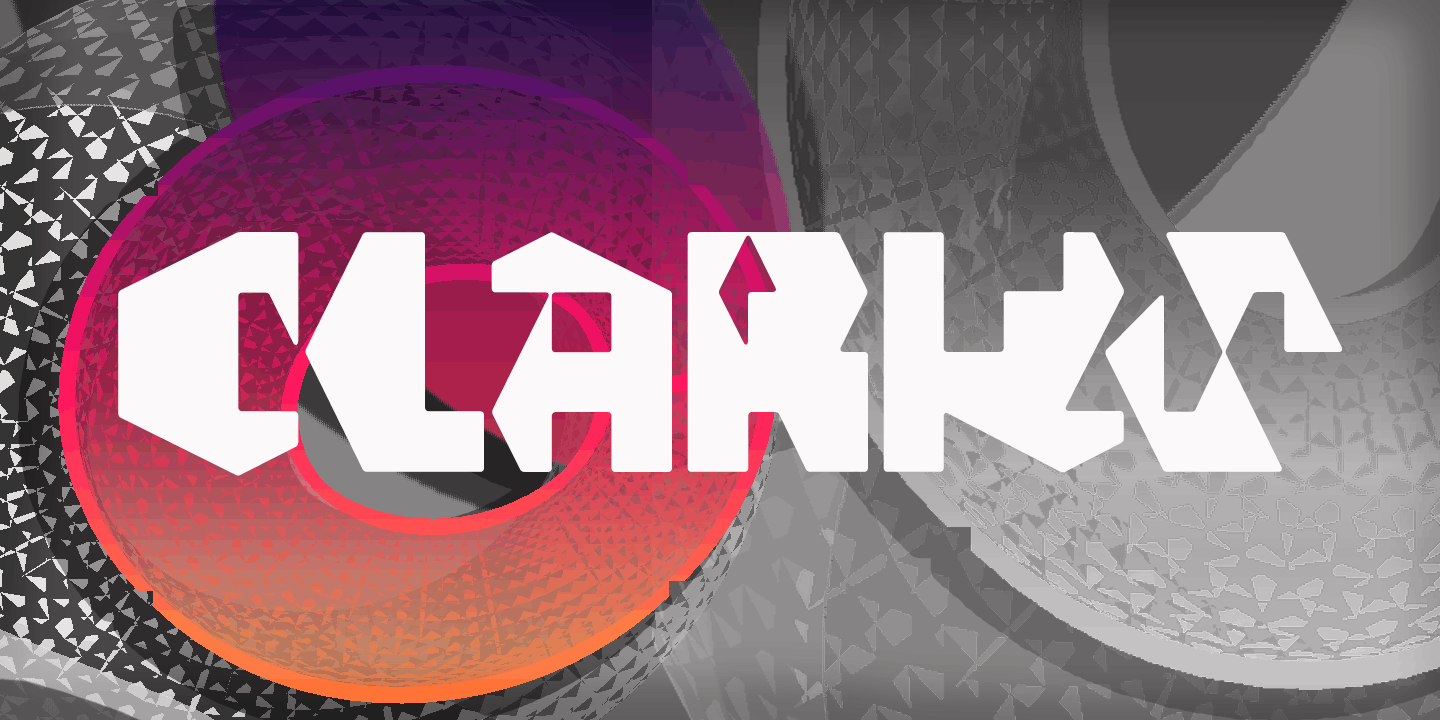 More on PintassilgoPrints:

PintassilgoPrints is a digital type foundry run by Erica Jung and Ricardo Marcin in Florianópolis, Brazil.
In 2009 they released their first commercial font. Since then their work has been featured in books and magazines such as 8Faces, Lagom, Computer Arts, Page Magazine, Slanted, PicNic, Typolyrics, Typodarium, The Yearbook of Type.
Their fonts have been trusted by creatives to speak for brands such as Cartoon Network, Jamie Oliver, McDonald's, Starbucks, Hasbro, Mattel, Gap, Taschen, Rovio and many others.
They've been interviewed by Creative Characters and the prestigious 8 Faces Magazine, which was later published as stunning hardcover book. Lagom Magazine also printed them in their beautiful pages. They feel quite lucky and just want to keep on rocking. ︎



︎ Thank you ︎