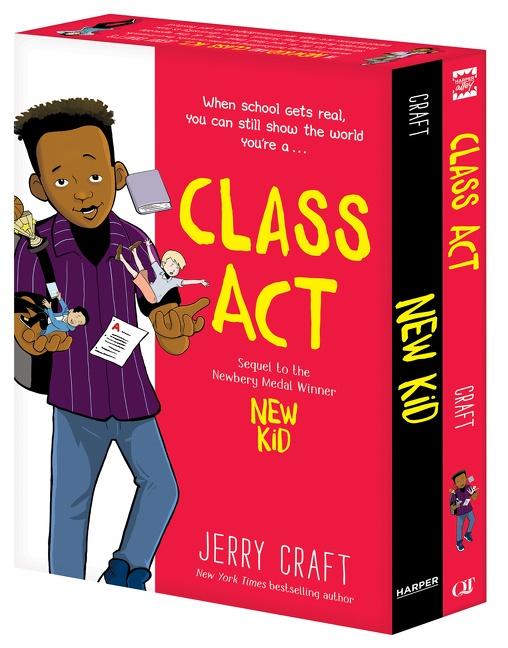 [Click on the slideshow to enlarge]

︎ Font in use:
Daft Brush
︎
Buy license:
MyFonts
Fontspring
Monotype
YouWorkForThem


︎︎︎

Daft Brush in use on the cover of
Class Act
,a 2020 graphic novel by
Jerry Craft
, published by Quill Tree Books/HarperAlley, imprints of HarperCollins. It is a sequel to New Kid.
It's in New York Times list
The 25 Best Children's Books of 2020.
The font is also used as webfont in the author's website >> https://jerrycraft.com
︎︎︎

Check out more examples of Daft Brush font in use!
Daft Brush font has many alternates, for this nice hand-lettered feel.
︎︎︎︎︎︎︎︎︎ More fonts in action ︎︎︎︎︎︎︎︎︎