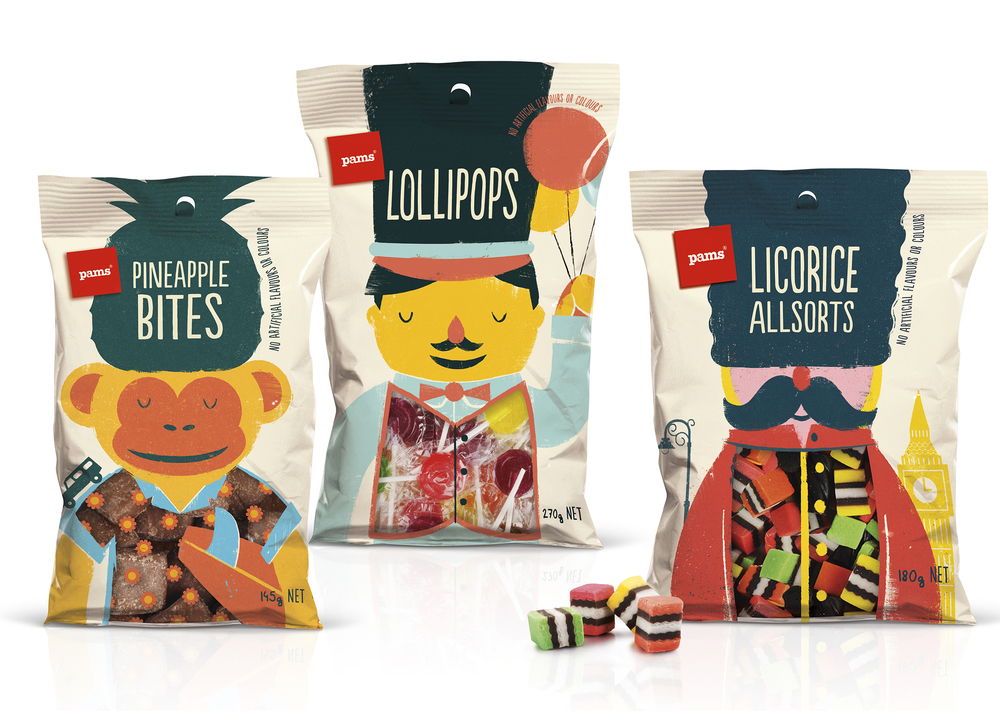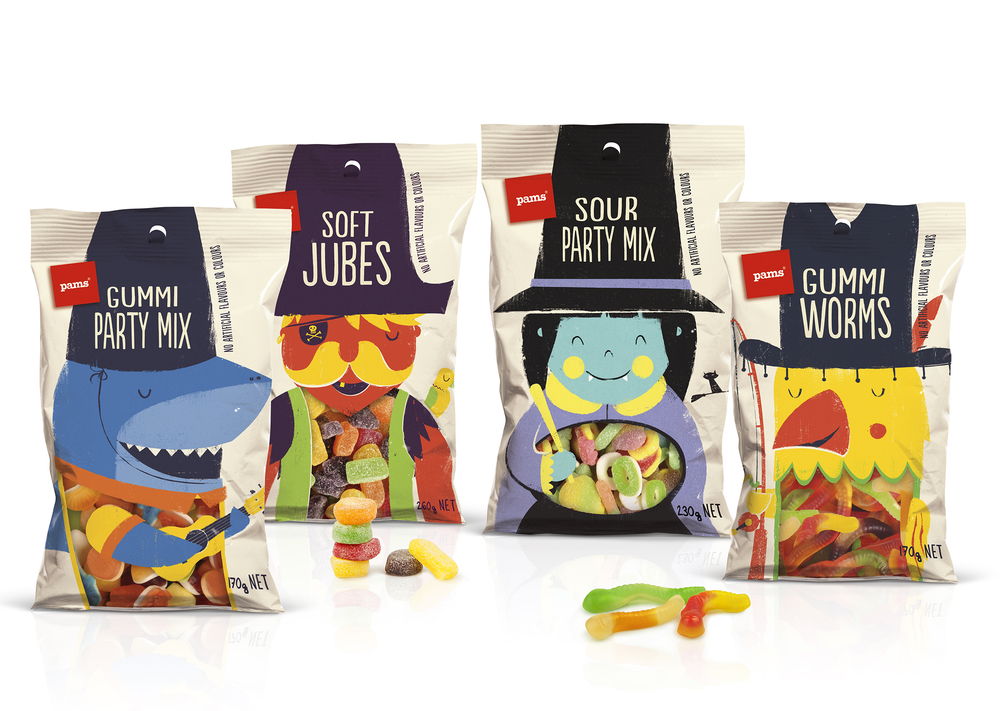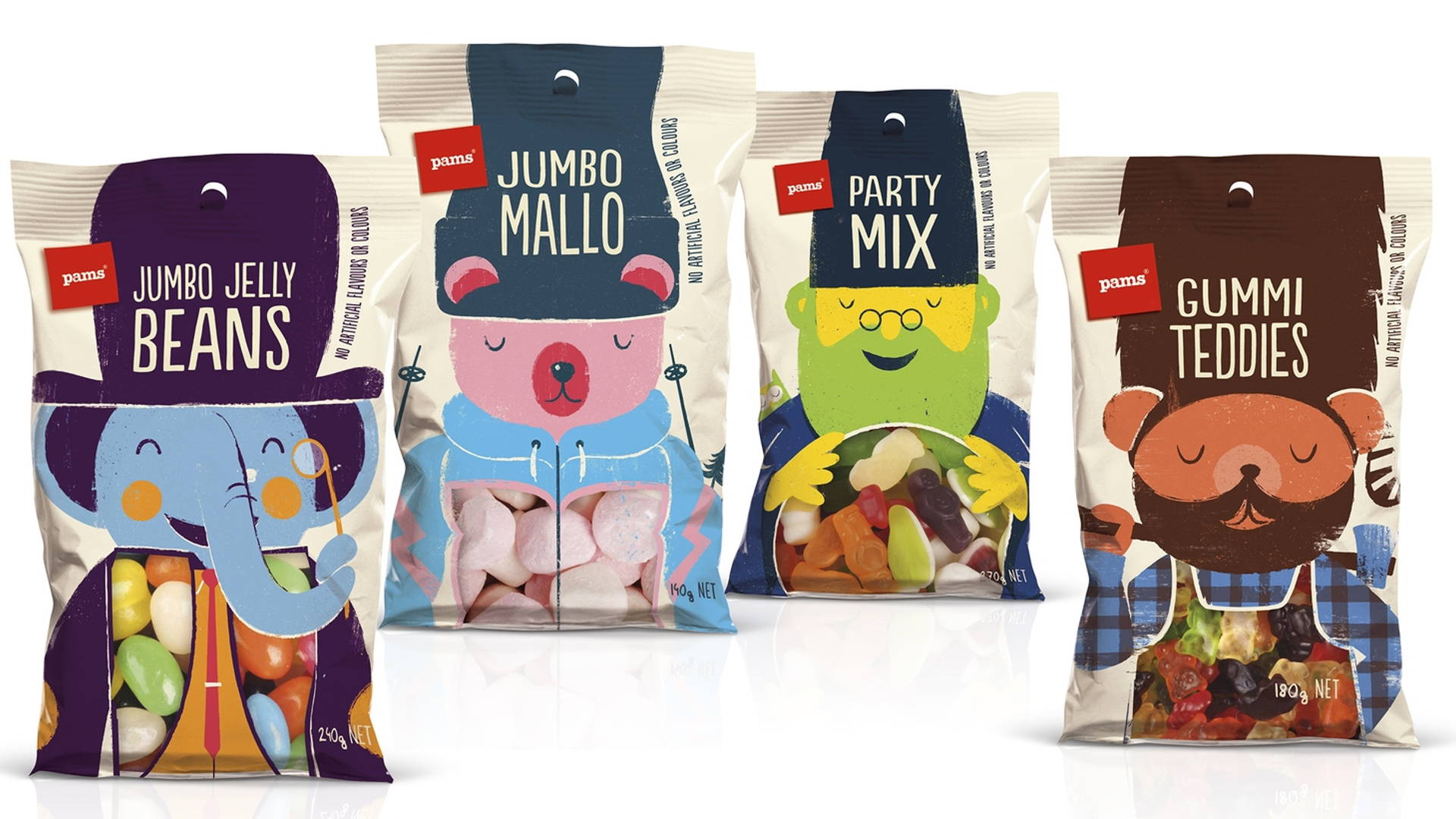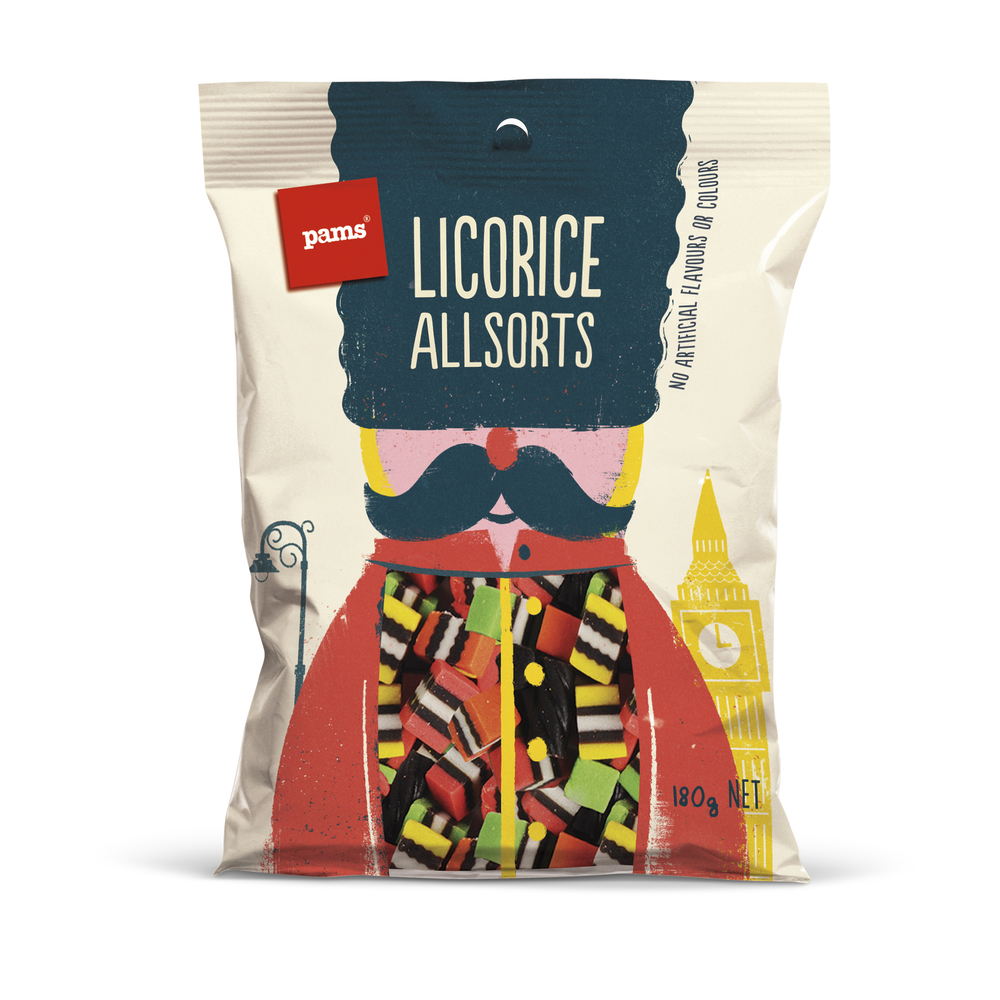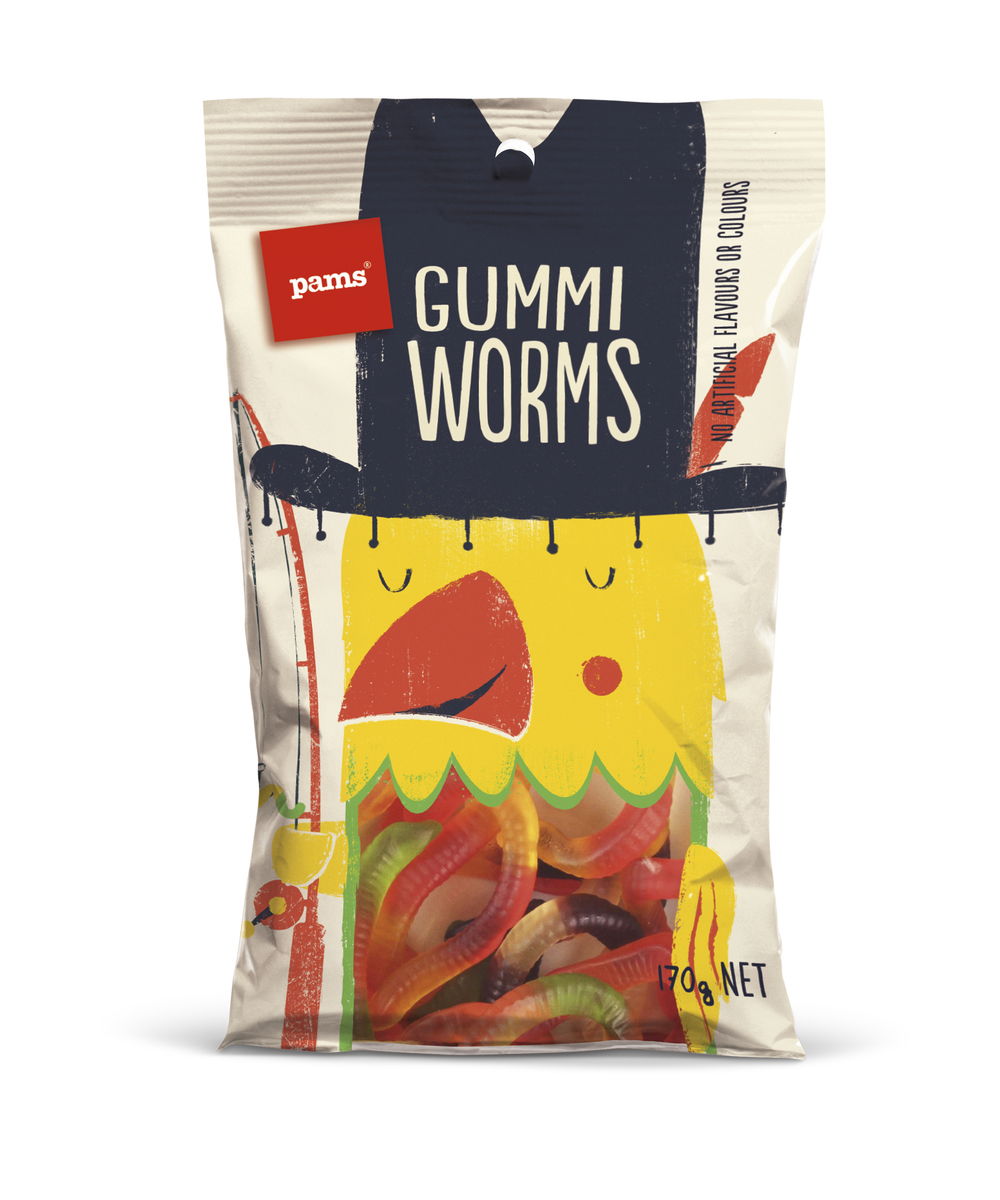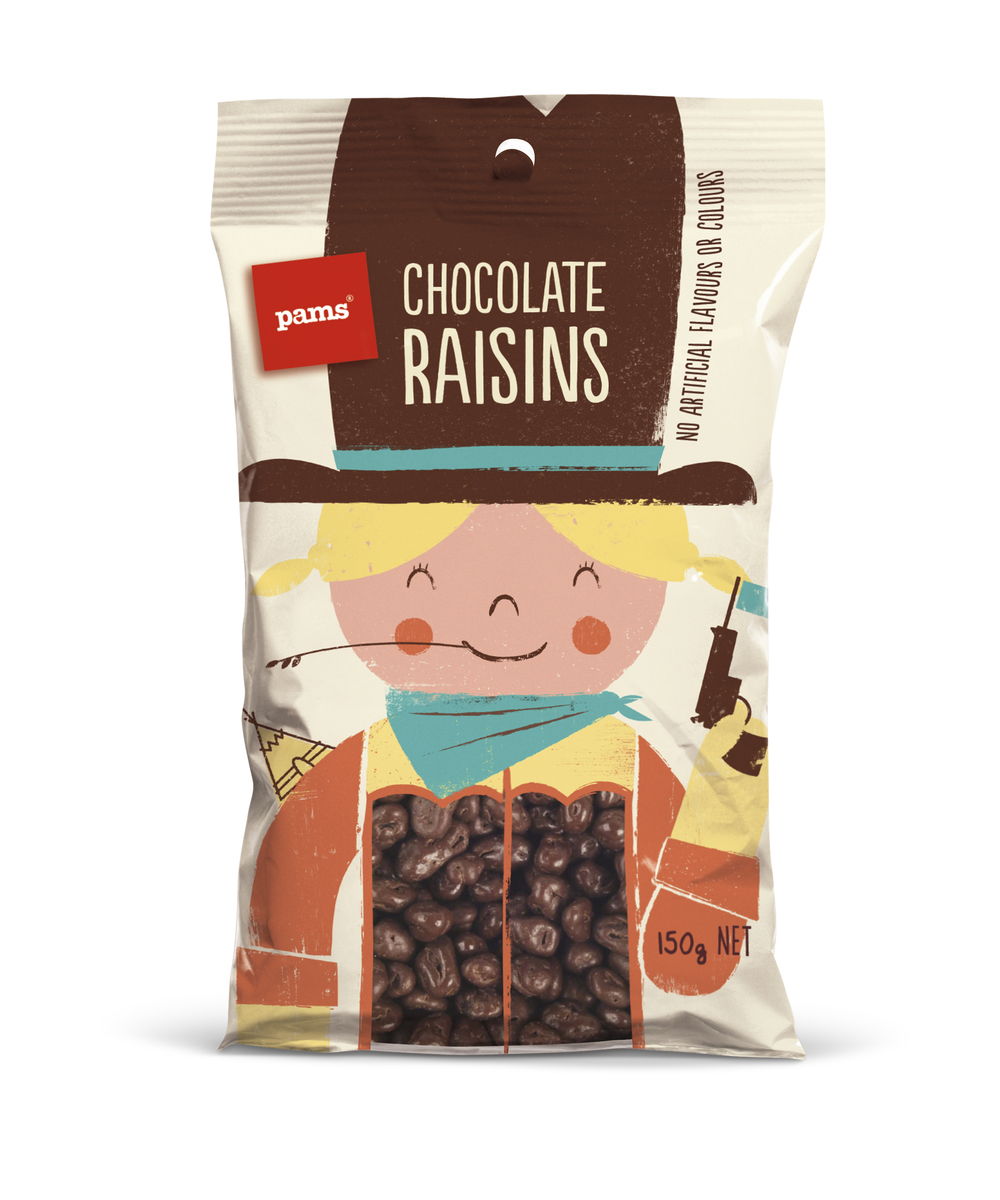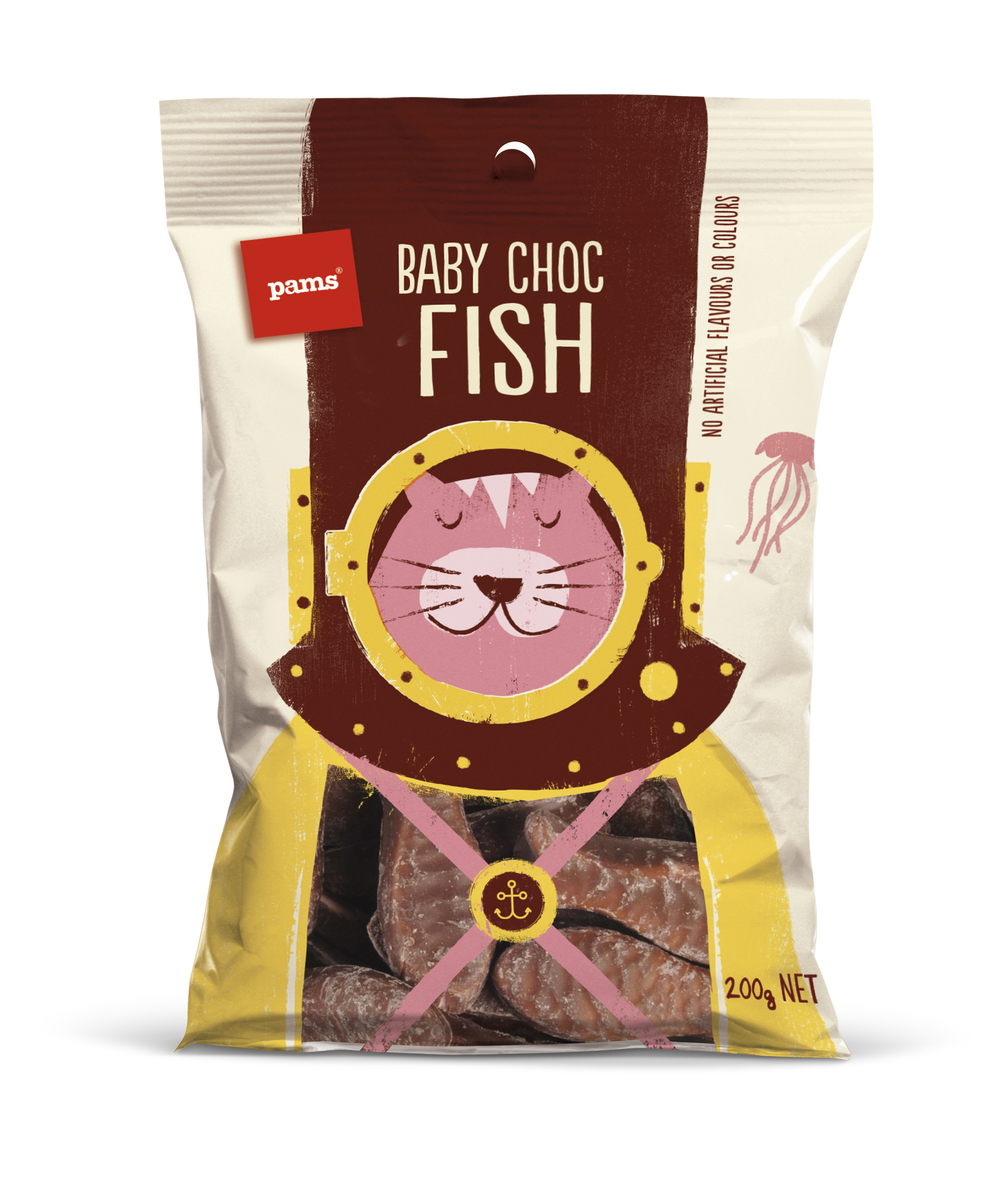 [Click to enlarge]
︎ Font in use:
Populaire
︎
Buy license:
MyFonts
Fontspring
Monotype
YouWorkForThem


︎


Populaire
font in action in the stunning & colorful & award-winning packaging design by
Brother Design
.
︎

Pams Confectionary packaging design awards:
- Communication Arts Award of Excellence
- The Dieline Awards, first place
- Best Awards, Gold
From
Brother Design website
:
"Pams is an extraordinary success and an example of what packaging design can achieve. It has changed the face of NZ grocery and been instrumental in Foodstuffs group's success."
From Communication Arts website:
- Paula Bunny, designer/creative director
- Brett King, illustrator
- Brother Design, design firm
- Foodstuffs Own Brands, client
︎︎︎︎︎︎︎︎︎ More fonts in action ︎︎︎︎︎︎︎︎︎